Description
The Pelican™ 1750 case is the ideal case for travel and storage for your long rifles and other weapons. At 50.5" long and 13.5" wide there is plenty of space for a scoped rifle and maybe a shotgun or some other accessories. At 5.25" deep the 1750 offers plenty of protection while maintaining a low profile and minimizing bulk. The case comes with three layers of solid 2" foam, instead of the Pick N Pluck™ foam that comes in most of Pelican's cases. Solid foam is a bit more work than the standard Pick N Pluck™ style, but it permits a tighter, more custom fit for your weapons. Chalk or a marker works well to outline your design and a razor blade or electric knife makes clean cuts through the foam. Pelican's double throw latching system seals the waterproof airtight o-ring around the edge of the case, while the pressure equalization valve keeps it safe to fly with. Locking hasps on either end of the case allow for padlocks, and Pelican™ offers TSA approved locks to go with the new case. The 1750 is large and can get heavy once it is loaded, so the wheels become absolutely necessary. With the durability that Pelican™ is known for coupled with a lifetime warranty, the 1750 is the last rifle case you will need for travel.


Watertight, crushproof, and dust proof
Easy open Double Throw latches
Open cell core with solid wall design - strong, light weight
O-ring seal
Automatic Pressure Equalization Valve
Fold down handles
Strong polyurethane wheels with stainless steel bearings
Stainless steel hardware and padlock protectors
3-piece solid foam set
Personalized nameplate service available
Lifetime Guarantee of Excellence
INVENTORY MAY NOT BE CORRECT WHEN PLACING AN ORDER.
IF YOU NEED IMMEDIATE ASSISTANCE PLEASE CALL 619-258-1200 FOR INVENTORY STATUS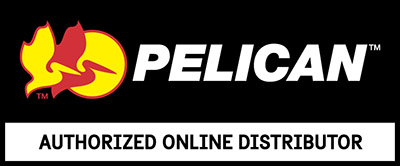 View All
Close
Specifications Information
Exterior Dimensions
(L) 53" x (W) 16" x (D) 6.12"


Interior Dimensions
(L) 50.5" x (W) 13.5" x (D) 5.25"


Temperature
-40° Min / 210° Max


STANAG4280
Def Stan 81-41/STANAG 4280


View All
Close
1 Review
Very heavy duty. Will be putting it to the test at deer camp for 5 days. The latches are easy to use. Making an older guy with bad arthritis very happy.
View All
Close