Pelican™ 1605 Air Case
SKU:

P-1605AIR

Bulk Pricing:
Description
Pelican 1605 Air Case


Interior Options:
Empty
With Pick-N-Pluck Foam
With Padded Dividers
With TrekPak System
With Lid and 1" Base Foam

Customize your case with Color handles and latches HERE.

Interior Dimensions: 26.00" x 14.00" x 8.38"
Exterior Dimensions: 28.87" x 16.77" x 9.12"
9.28 lbs.

Key Features:
• Super-light Proprietary HPX2 Polymer
• Proven Tough Double-Throw Latches
• Automatic Purge Valve Balances Air Pressure
• Watertight O-Ring Gasket
• New Style ôConic Curve" Lid Shape
• Crushproof and Dustproof
• Stainless Steel Hasp Protectors
• Rubber Overmolded Handles
• New Removable Polycarbonate Card Holder With Front or Side Placement
INVENTORY MAY NOT BE CORRECT WHEN PLACING AN ORDER.
IF YOU NEED IMMEDIATE ASSISTANCE PLEASE CALL 619-258-1200 FOR INVENTORY STATUS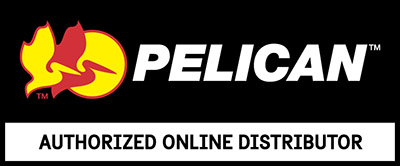 View All
Close