Pelican™ 1615 Air Case
SKU:

P-1615AIR

Bulk Pricing:
Description
1615 AIR WHEELED CHECK-IN
Weighing just 14.06 lbs. with exterior dimensions of 32.58 x 18.40 x 11.02 inches, Model 1615
is the maximum airline dimensions for checked baggage without oversize charges.
Maximum Airline check-in size!

Customize your case with Color handles and latches HERE.
Interior Dimensions: 29.59" x 15.50" x 9.38"
Exterior Dimensions: 32.58" x 18.40" x 11.02"
14.066 lbs.

Key Features:
Super-light Proprietary HPX2 Polymer
Proven Tough Double-Throw Latches
Automatic Purge Valve Balances Air Pressure
Watertight O-Ring Gasket
New Style "Conic Curve" Lid Shape
Crushproof and Dustproof
Stainless Steel Hasp Protectors
Rubber Overmolded Handles
New Removable Polycarbonate Card Holder With Front or Side Placement
INVENTORY MAY NOT BE CORRECT WHEN PLACING AN ORDER.
IF YOU NEED IMMEDIATE ASSISTANCE PLEASE CALL 619-258-1200 FOR INVENTORY STATUS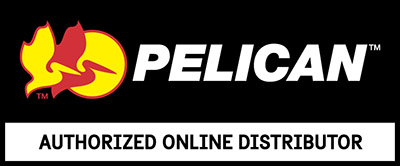 View All
Close