Pelican 1607 Air Case
SKU:

P-1607AIR

Bulk Pricing:
Description
Pelican Air Case 1607

Meet the lightest premium Protector™ case on the planet. Up to 40% lighter than other polymer cases.
Pelican™ Air cases are the first in a series of remarkable innovations engineered by Pelican, the pioneers of protective cases. For over 40 years Pelican has designed and crafted the most influential protective cases in the world, and we're just getting started.
With the launch of the Pelican™ Air line of cases, we're redefining the future of protection with a remarkable union of light and tough.
Customize your case with Color handles and latches HERE.

Interior Options:
Empty
With Pick-N-Pluck Foam
With Padded Dividers
With TrekPak System
With Lid and 1" Base Foam

INTERIOR (L X W X D)
21.05" x 15.81" x 11.63" (53.5 x 40.2 x 29.5 cm)
EXTERIOR (L X W X D)
24.13" x 18.80" x 13.25" (61.3 x 47.8 x 33.7 cm)
LID DEPTH: 2.00" (5.1 cm)
BOTTOM DEPTH: 9.60" (24.4 cm)
TOTAL DEPTH: 11.6" (29.5 cm)
INT VOLUME: 2.24 ft³ (0.063 m³)
WEIGHT WITH FOAM: 16.10 lbs (7.3 kg)
WEIGHT WITHOUT FOAM: 13.20 lbs (6 kg)
BUOYANCY: 178.00 lbs (80.7 kg)
INVENTORY MAY NOT BE CORRECT WHEN PLACING AN ORDER.
IF YOU NEED IMMEDIATE ASSISTANCE PLEASE CALL 619-258-1200 FOR INVENTORY STATUS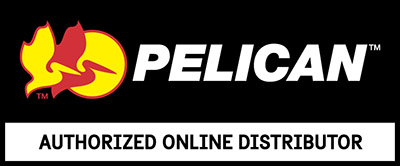 View All
Close
1 Review
I used this case to ship my desktop from sites across the country often. Its been a few months now and after various trips the case is almost like new still. Very happy with the purchase.
View All
Close